Big Blue Adventure is excited to announce our 2020 Donner Lake Triathlon Training Plan!
Donner Lake Triathlon 16 Week Training plan for $59
Register now for your 16 week race specific training plan. Unlike other generic plans this plan preps you specifically for the Donner Lake Triathlon 2016 race course profile, conditions, and corresponding training requirements. This introductory training plan includes an exclusive race course preview event with coach Harris PLUS a pre-race Q&A on the Friday and Saturday nights before each event. Take control of your race success and start your preparation now! Please note this plan is based on you being able to complete the following:
Half 70.3: swim 300 y, run/walk 40 mins and ride 1 hour easy
Olympic: swim 200 y, run/walk 30 mins and ride 60 mins easy
Sprint: swim 200 y, run/walk 20 mins and ride 30 mins easy.
Donner Lake Triathlon Custom Training Plan
If you are looking for some extra guidance to accommodate your own specific background and experience Big Blue Adventure is offering athletes a 20% discount off ETPA full custom training plans. Mention the code BBALT to receive your discount. Click here http://etpamerica.com/contact/
Training Plan
The Donner Lake Triathlon training plans are presented by Elite Triathlon Performance America (ETPA). Raeleigh Harris, Director and Head Coach of ETPA has spent more than 20 years competing and coaching in triathlons while the ETPA coach's network draws on decades of experience in the sport in both the USA and Australia. To ensure your success on race day the training plan is written to accommodate even those with busy lifestyles. These plans are written for the newer triathlete as well as the triathlete seeking course specific training guidance. Race preparation, basic nutrition, performance, transitions, injury prevention and recovery are all addressed in the intensity, duration and evaluation portions of the training program.
Elite Triathlon Performance America "ETPA"
Founded over 10 years ago in Australia, ETPA developed into an industry leader very quickly branching out to the USA in 2013. Now established in the East Bay and Lake Tahoe, ETPA continue to offer the Triathlon and Endurance racing community fully customized and group training plans for all levels of athletes sprint through Ironman distance from beginner to world class. ETPA's mission is to support athletes to reach their potential through robust fully custom programming, group training, private and group clinics, training camps, and social events. If you have an Ironman event on your bucket list, want to complete your first Triathlon or are looking to unleash your potential ETPA has the coach and training plan for you.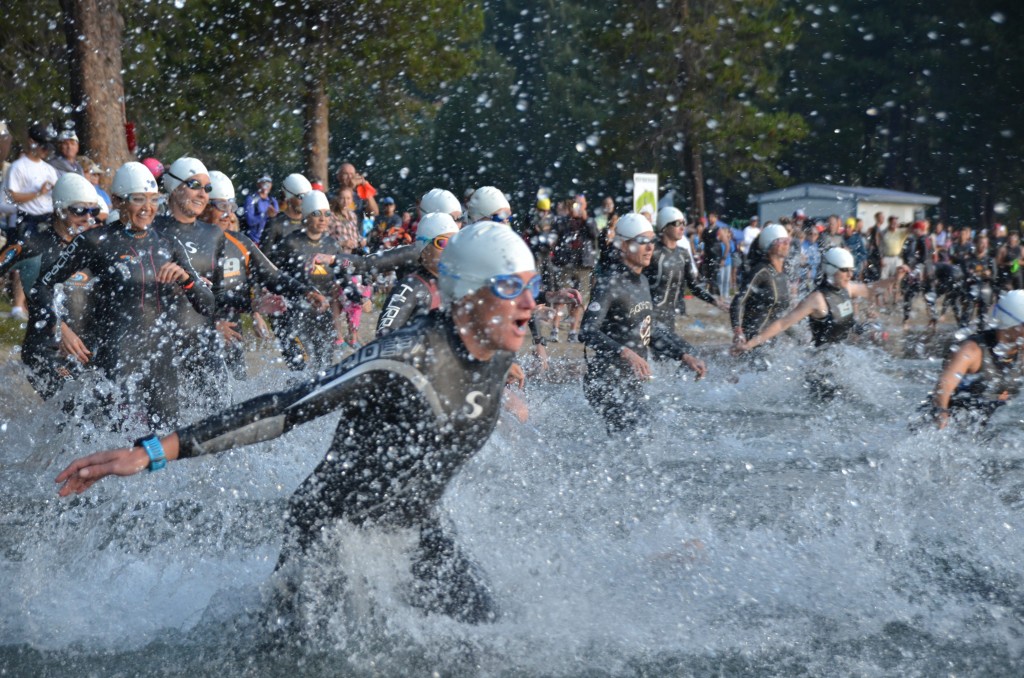 Coach Raeleigh Harris
Raeleigh competed in her first triathlon at 16 years of age and was Victoria (Australia) state sprint champ in her first season – that was over 25 years ago. She has a double degree in Human Movement and Sports Science, is a certified triathlon coach in the USA (USAT) and Australia (TA) and is the 2016 Ironman 70.3 World Champion (age group).  Raeleigh is mentored by Head Coach and Director of ETPA Australia Mat Tippett and was coached by Jamie Edwards for some time –short listed for the Best Age Group coach of the year 2015. If you need to reach out with questions or need clarification on anything "BBA training or racing" Raeleigh is available to you; Coach Raeleigh has also raced and trained on these courses so knows the ins and outs of these events –  contact raeleigh@etpamerica.com or text 530-414-3364
Looking for a basic free training program to help you get across the finish line?  Check out the California S.P.R.I.N.T. 90-day Program. Click here, or on the logo.